Hi, I'm Karl Forsberg, photographer based in Gothenburg, working in Sweden and elsewhere. The main focus of my photography is people.  I create images with people in a context, arranged or genuine. 
I also love to do basic portraits.
Don't hesitate to get in touch. I'm looking forward to collaborate.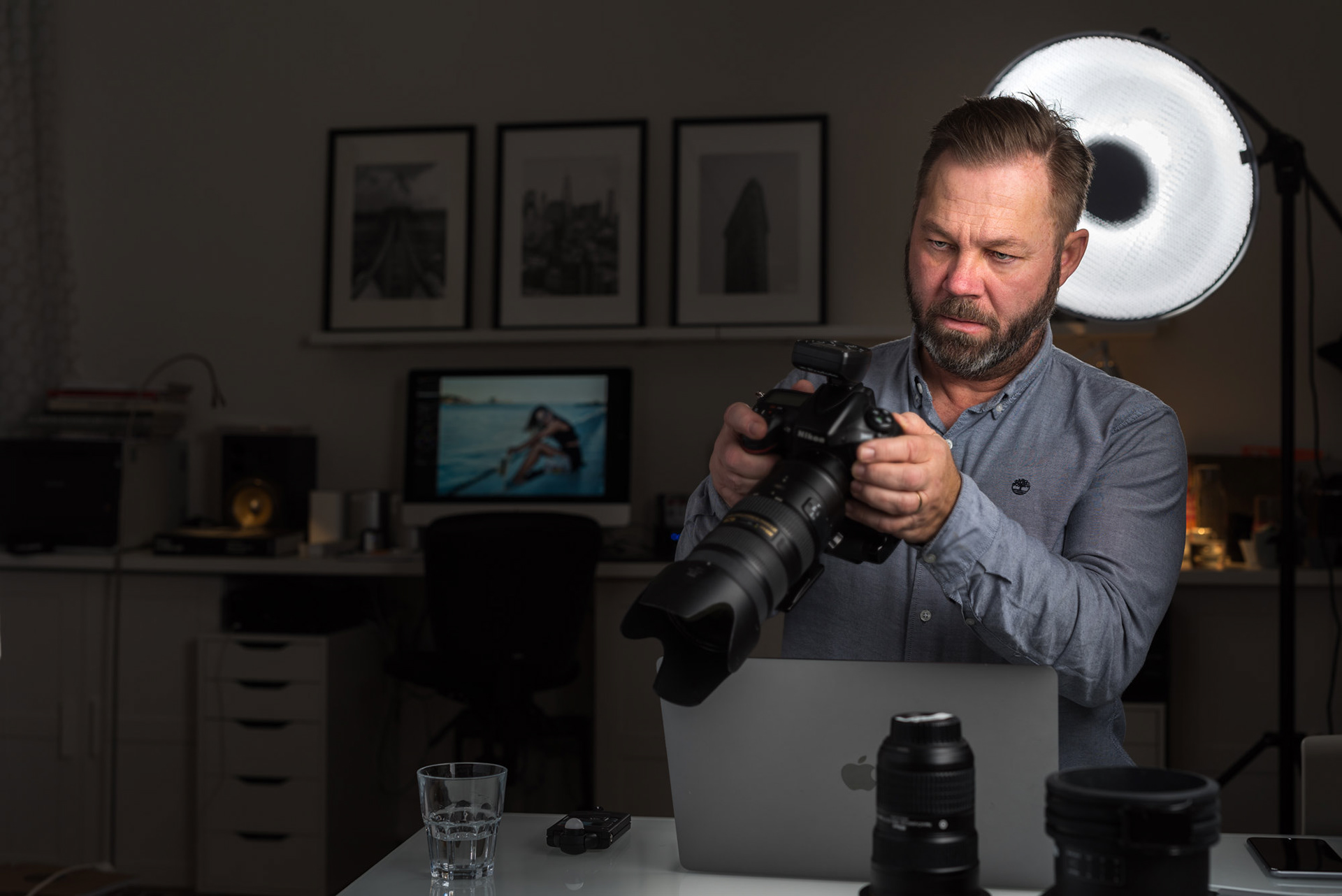 Photographer Karl Forsberg. Self-portrait in my studio, December 2017.